Does your modified laser need to be reclassified?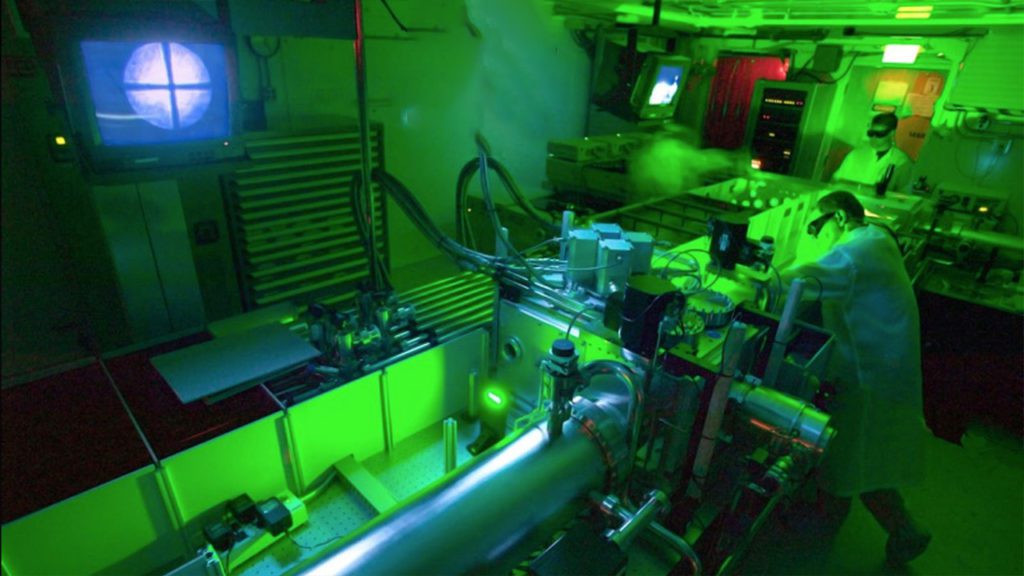 All lasers must be labeled from the manufacturer with a hazard classification.  If the laser is custom or modified, it must be reclassified.  The Laser Safety Officer (LSO) is responsible for this hazard evaluation, which must also be documented.
Hazard Evaluation
Each unique Health Care Laser System (HLCS) has its own characteristics that must be considered when defining the appropriate safety control measures. The Nominal Hazard Zone (NHZ) is defined by the characteristics of the laser output. Differing wavelengths will bias the consideration for skin hazard as opposed to eye hazard. If the laser is capable of emitting multiple wavelengths, each unique wavelength output must have its own safety control measures, to be defined by the LSO.
The manufacturer of the laser system is required to evaluate the hazard classification and label it as such. If the classification is unknown, or the system has been modified, the LSO must perform a hazard classification and label the system.
The manufacturer must also provide technical specifications required to determine the NHZ.  If the system is equipped with differing light delivery systems (fibers, wands, etc.), each of those will have its own NHZ.  The LSO must determine the NHZ for all of the light delivery systems associated with the HCLS.
Control Measures
Engineering control measures are usually built into the laser system by the manufacturer. Class 3B and Class 4 lasers must be fitted with a guard over the switch that control the emission. Special care must be taken when operating multiple laser systems with foot switches.
HCLSs often have accessories or peripherals which attach to the system output and perform different functions. Such accessories include scanners, wands, fibers, and scopes. The general principles of laser safety apply to these systems as well, especially if they emit the final output of the radiation. The operator must comply with manufacturer instructions when it comes to installation, operation, removal, and in some cases, disposal. If these accessories have viewing ports, they must be clearly labeled with recommendations for use of Personal Protective Equipment (PPE) such as laser safety goggles. If the system has an eye safety shutter, its function must be validated before each procedure.
If the conditions of the laser control area or the laser itself change as a result of maintenance or service, the LSO must reevaluate the laser control measures. If the system is upgraded or the software is updated, your Standard Operation Procedures (SOPs) may need to be changed and the hazard classification may sometimes need to be re-certified and reported to the FDA. This is only necessary if the hazard classification exceeds that which is found on the manufacturer label.
Sometimes Class 3B and Class 4 laser systems can be approved for home health care use.  In such cases, control measures will vary widely for each home use application.  The manufacturer should design in a preclusion of inner ocular exposure exceeding the Maximum Permissible Energy (MPE) limit during operation, maintenance, or misuse.  Maintenance should be the minimum required to keep the system clean and operational.  The manufacturer must provide clear written user instructions.
Laser Classification References
[1] Wikipedia Laser Safety / Classification topic: https://en.wikipedia.org/wiki/Laser_safety
[2] FDA Laser Product / Hazard Class Definitions: https://www.fda.gov/radiation-emitting-products/home-business-and-entertainment-products/laser-products-and-instruments
[3] ANSI Laser Classes blog: https://blog.ansi.org/2018/09/laser-class-safety-1-1c-1m-2-2m-3r-3b-4/#gref
Here are some other vendor pages including other useful classification details:
[4] National Laser Company (ANSI and IEC summary): https://nationallaser.com/laser-classification-safety/
[5] LaserSafetyFacts Laser Classes: https://www.lasersafetyfacts.com/classes-menu.html
[6] LaserWorld Laser Class Summary: https://www.laserworld.com/en/laser-safety-faq/2964-laser-classes.html
How can Laser Safety Certification help?
At Laser Safety Certification, we provide on-line courses for laser safety and Laser Safety Officer (LSO) certification programs. We can train you and your staff in OSHA recommended laser safety practices and proper PPE usage. Check out our courses for Industrial Laser Safety and Industrial LSO certification for Industrial or Laboratory laser safety. Or for more information about healthcare specific laser safety, check out our courses for Healthcare Laser Safety and Healthcare LSO certification. We also have an FAQ section with common answers about these and our other courses for Medical, Veterinary and Cosmetic laser safety, our various certification options and kit offerings. Click here for more information and get compliant today!