Picking the Best Christmas Laser Light Show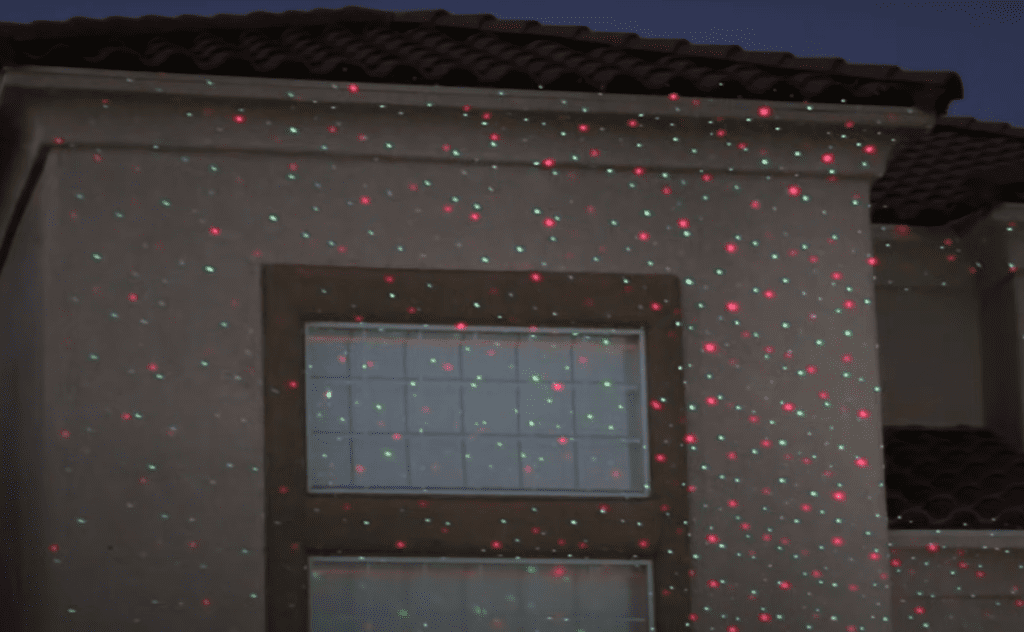 Home laser light generators must comply with OSHA safety standards. Industrial or concert light shows have more highly detailed guidelines that must be followed. Laser safety and knowledge of proper laser equipment handling is always important. The following video [1] is a simple starting point, but we have added several links below to give you more detailed laser light show guidelines.
Laser Safety Certification
If you are interested in more information on laser safety, we have basic training and certification courses that can meet your needs. We provide introductory laser safety certification courses in industrial, medical / healthcare or cosmetic laser safety. We have Laser Safety Officer (LSO) certification courses if you need to implement or manage a laser safety program in your company for the benefit of all of your employees. All of these certification courses are on-line and easy to use. We also have Laser Safety Officer training kits to establish your workplace laser safety program. 
Get started today by enrolling your company.  Select the Laser Safety course or LSO certification course that meets you needs. We are here to answer any questions.   Just email us at info@lasersafetycertification.com or check out our FAQ section for answers to most basic laser safety and certification questions.
References
[1] Sean Cannell YouTube channel: https://youtu.be/c4TL9n3m7X0
[2] FDA Laser Light Show page: https://www.fda.gov/radiation-emitting-products/home-business-and-entertainment-products/laser-light-shows
[3] FDA Laser Product Class Definitions: https://www.fda.gov/radiation-emitting-products/home-business-and-entertainment-products/laser-products-and-instruments
[4] Laser Light Show Projectors Explained (a "How do they work" guide): https://lasershowprojector.com/blogs/education/laser-show-projectors-explained
[5] Selecting the right laser light show source (downloadable PDF): https://www.laserworld.com/en/lasersources.htm