Cosmetic Laser Safety Tips for Estheticians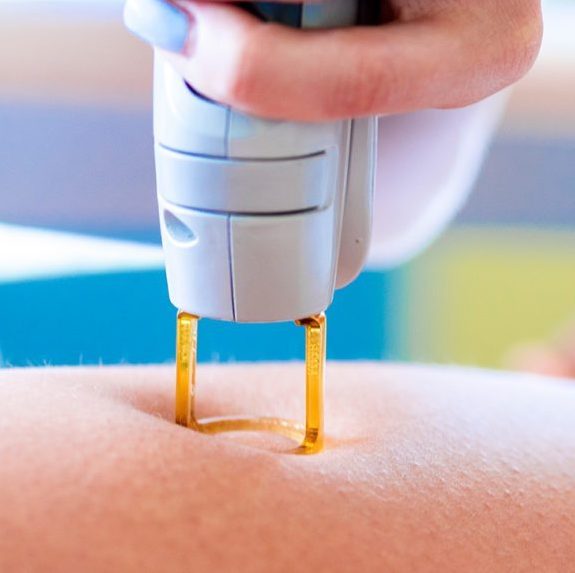 Cosmetic Laser Safety Tips for Estheticians
Working as an esthetician with modern technology – especially lasers – can be very lucrative. It is estimated that the global hair removal market size is over 900 million with total revenue of $3.5 billion. Growth is fueled by increasing awareness of the safety of laser hair removal and advancements in esthetic laser services. The popularity of removing facial hair on the lip, neck and chin areas are also driving the market.
Diode lasers have the largest market share of hair removal devices. They can selectively target a body part and effectively remove the hair without harming surrounding skin. They are most effective for dark terminal hair and comparatively less effective on lighter complexions. Manufacturers are seeking to address this issue. Intense Pulse Light (IPL) is laser equivalent and uses photothermolysis for hair removal. However, they are not as popular due to their complexity and lack of skilled professionals for operating the treatment.
Beauty clinics hold the largest share of revenue – more than 50% and high rates of growth are expected to continue. There is a high demand for non-invasive hair removal. Laser treatments are painless in comparison with the traditional methods of waxing and plucking. These devices are also used at dermatology clinics and med spas.
The key players in laser hair removal are Syneron Medical Ltd., Sciton, Inc. Alma Lasers, Ltd., Cynosure, Inc., Cutera, Inc., Lumenis, Ltd. And Solta Medical, Inc.
North America has the highest market share for hair removal treatments.
Lasers are also used for skin resurfacing to lessen the appearance of fine lines on the face, improve skin tone and complexion. It is also popular for the removal of acne scars, to fix blue veining from face and legs, and sunspot removal.
Cosmetic laser applications are increasingly popular, especially with the baby boomer aging population. If you are looking to get started in this profession either as a sole proprietor or in a large med spa setting, The first place to start is getting proper training in the use of your specific laser. The second important consideration and one that cannot be neglected is laser safety.
Cosmetic Laser Safety Certification
Having a certificate on the wall of your business that states you took training and passed an exam in laser safety will give your clients confidence that they are in the right place for laser treatment. If you have a group of cosmetic estheticians, they should all receive laser training, and you should have at least one cosmetic laser safety officer.
When you are ready to take the second important step of becoming certified in laser safety, here are 3 helpful tips:
Take a 100% compliant OSHA course.
OSHA guidelines, along with the ANSI standards, need to be part of your training. Your state regulators will determine who can operate the lasers (i.e. doctors, PA's, RN's, licensed cosmeticians, etc.) but OSHA will want to know that the laser is being operated in a safe environment. You will need to show proof that the appropriate individuals are trained in cosmetic laser safety.
Do your training online and at your convenience.
Why go to an expensive onsite training course or take one that requires textbooks and work interruptions? Doing an online course should enable you to start and stop the curriculum, take the exam and receive your certificate by email immediately upon completion.
Use a trusted training program accepted in every state in the U.S.
The cosmetic laser safety program you use should provide comprehensive information, including:
Basics of lasers and wavelength
Personal protective equipment
Non-ionizing radiation
Responsibilities of operators
Environmental considerations
Maintenance, engineering control and service protocols
Laser warning signs
Fire hazards and non-beam hazards
Laser hazard classifications
Guess what? We have you covered!
The solution you are looking for is right here at your fingertips. Our Cosmetic Laser Safety Certification and Laser Safety Officer Certification programs are 100% OSHA compliant, online and accepted in every state!
Cosmetic Laser Safety Certification – $99 https://www.lasersafetycertification.com/cosmetic/
Cosmetic Laser Safety Officer Certification – $199 https://www.lasersafetycertification.com/cosmetic-lso/
Do you have more than 5 employees who need training and want to have your own in-house program? We have that solution as well. Read about our Cosmetic Laser Safety Kit here https://www.lasersafetycertification.com/cosmetic-kit/
(ADD GET STARTED BUTTON)
Still have questions? Call us at (602) 526-5241 or email at info@lasersafetycertification.com