Laser Ablation Surgery Growth as an Epilepsy Treatment Option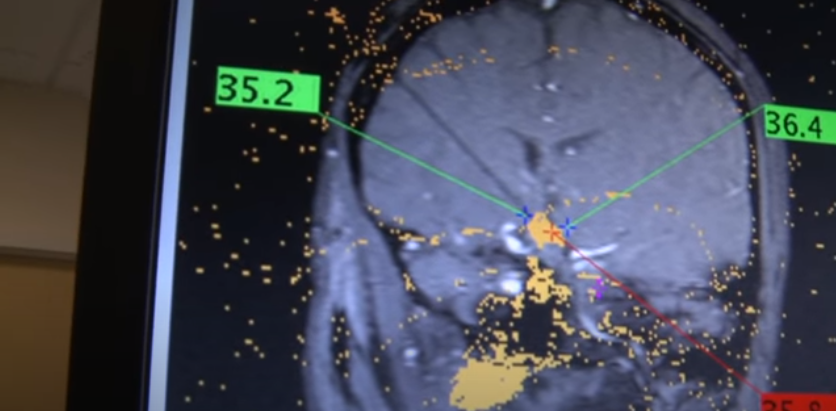 Epilepsy surgical treatment options
Epilepsy is one of the most common disorders of the nervous system, affecting almost two million people in the United States. Many patients can control their seizures with medication or changes to their diet, but 20 to 30% of patients do not respond to medication. For those needing an alternative treatment, a recent University of Chicago Medicine story describes how surgery is a highly effective option. [1]
The standard surgery for temporal lobe epilepsy is an invasive, open-brain surgery. Several medical centers in the United States are beginning to offer a less invasive, more targeted surgical treatment for epilepsy. Combining images from a computed tomography (CT) scanner or magnetic resonance imaging (MRI) machine, surgeons guide a laser through a small, three-millimeter opening in the skull. The laser ablates, or basically burns away, the troublesome nerve cells causing the seizures. Using 3D images of the brain as a guide, they insert a laser fiber (less than 2 mm thick) through a small incision and position it next to the target area of the brain. Then, they take the patient to an MRI machine and send a laser beam through the fiber to heat up the tissue. [1]
This laser ablation surgery process is illustrated in the following video from the Seattle Children's Hospital [3]:
It is important that medical and healthcare organizations have a Healthcare Laser Safety Officer (LSO) to provide employee training for the proper handling of laser equipment. Medical Laser Safety Officer training and certification for key staff members and laser safety training for all employees that use laser enabled devices is an important part of any safety program. An ongoing LSO training program will ensure that all employees stay up to date.
To learn more about medical laser safety
For more information about medical laser safety, check out our courses for Healthcare Laser Safety and Healthcare LSO certification today. We also have an FAQ section with common answers about our courses, certification options and kit offerings for your LSO to build your own safety program.
Sources
[1] Details of this new treatment come from this University of Chicago Medicine story: Image-guided laser surgery becoming go-to option for epilepsy
[2] Image source and laser surgical ablation from the Seattle Children's Hospital: https://www.youtube.com/watch?v=MMENvNN_Nt8
[3] Another laser ablation reference: Women & Children's Hospital of Buffalo offering MRI-guided laser ablation