Laser Proliferation and New Safety Issues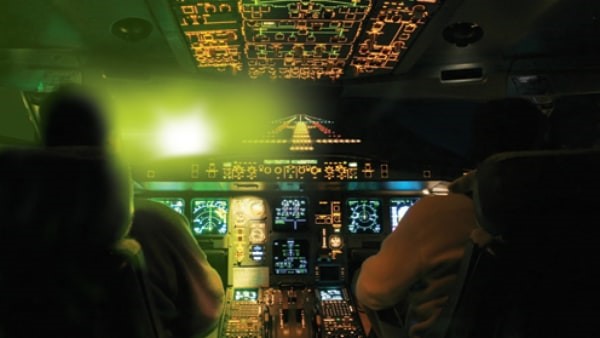 Lasers are amazing. They can cut through the hardest steel and into the most delicate human tissues.  They provide so many benefits, yet can be so dangerous.
Lasers first came into being in the 1960's and have brought with them opportunities for incredible innovative applications including 3D imaging, pinpoint accurate measurements, medicine and  military uses.  Consequently, laser related injuries have been on the rise.  The severity of any injury is related to the energy or power density of the beam and the absorption rate and length of exposure to the tissue.
Laser Safety Standards
Although there are no U.S. mandatory laser safety protocols, the American National Standards Institute (ANSI) has created the Z136 standards for laser safety, and OSHA bases its guidance on these standards.   Awareness and training, particularly in specific laser applications, is crucial.
The exponential growth in the number of laser applications and their importance is unquestionably one of the key drivers in the US and world economies.  Employment in this field is expected to experience continued robust growth and offers high starting salaries.  Responsible laser safety awareness is the key to ensuring a safe workplace.
Laser Safety Awareness
Never has there been a more urgent need for laser safety awareness.
Unfortunately, there has also been a significant increase in injuries and the potential for catastrophic accidents related to misguided use of laser pointers in airline cockpits.  Laser safety awareness is essential to increase public awareness of the hazards these pranks create.
The FBI has been raising awareness of and offering rewards for people suspected of pointing laser pointers into airline cockpits during takeoff and landing.  In fact, "Since the FBI began tracking laser strikes in 2005, statistics reflect a more than 1,100 percent increase nationwide in the deliberate targeting of aircraft by people with hand-held lasers. "[1]   From January 1, 2004 through December 31, 2014, there were more than 21,500 laser/aircraft incidents reported by the FAA. http://www.laserpointersafety.com/historical.html
Why are laser pointers dangerous?  Direct viewing of the laser beam could be hazardous to the eyes, and will usually cause the victim to immediately shut his eyes.  Most cockpit laser strikes occur at low altitude when the airplane is most vulnerable during takeoff and landing.  Imagine if you are a pilot and are temporarily blinded.  This impairment can have dire consequences.
How Laser Safety Certification can help
At Laser Safety Certification, we have laser safety certification courses and Laser Safety Officer certification programs to make sure your team are correctly using lasers and your customers are protected.
We have laser safety certification courses for Industrial, Cosmetic or Medical/Healthcare and Veterinary laser users. We also have Laser Safety Officer certification courses to help organize your company laser safety program. We base this training on the current OSHA Technical Manual sections that apply to laser hazards. We can also provide laser safety kits and bundles to help your LSO administer your laser safety program to protect your team as well as your customers.
We have online easy to use OSHA compliant laser safety training for technicians and operators. Our OSHA compliant LSO certification courses can help you become a Laser Safety Officer to administer a laser safety program for your entire team.
Click here to enroll your company to get started today. We also have an FAQ section with common answers about our courses, certification options and kit offerings. Or send us an email at info@lasersafetycertifiction.com if you want more information about how we can help your business use lasers safely while protecting your employees and your customers.
Sources
[1] FBI press release, Laser Incidents Targeting Aircraft on the Rise Nationwide; Incidents Up 39 Percent in New York Last Year, dated February 11, 2014.