The Laser Safety Officer Role in Laser Safety Training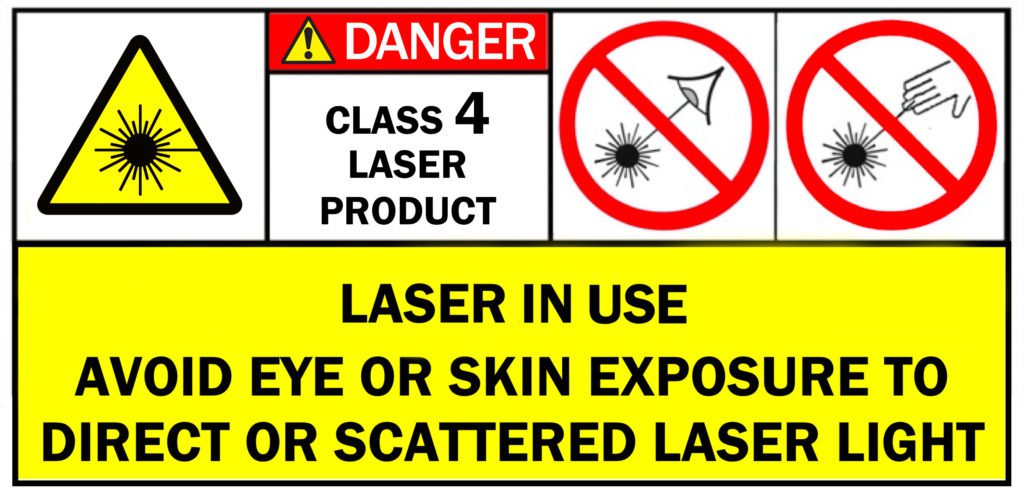 As a Laser Safety Officer (LSO), you will have a large amount of responsibility for both the safety and compliance of the company that elected you to be their LSO.  This general laser safety training program is part of those responsibilities.  As the LSO, all aspects of laser safety will be within your purview.  You are responsible for training other employees who might be working with or around lasers. 
In order to achieve OSHA compliance, you must uphold the following responsibilities:
Administration of the overall laser safety program
Confirmation of the classifications of laser systems
Nominal Hazard Zone (NHZ) evaluation
Authorization of SOPs
Maintenance of laser safety glasses and personal protective equipment (PPE)
Application of warning signs and labels
Approval of facility controls
Providing laser safety training to new employees
Conducting medical surveillance
The documents in your LSO Kit will contain all of the information that you need to carry out the ongoing actions associated with your administration of a laser safety program.  These documents will help you to brush up on some of the granular details without having to do independent research, as well as allow you to easily pass this information along to new employees during their laser safety orientation training. 
The LSO Laser Safety Kit will also help you to have a reference to draw upon for all of the ongoing facilities maintenance and compliance work. The second most important aspect of these resources (besides safety) is that they will be a record of your employer's OSHA compliance in the case of an audit. The following training resources are contained in this kit:
Detailed laser fundamentals
Laser bioeffects
Exposure limits
Laser classifications
NHZ computations
Area control measures (glasses, PPE, etc.)
Medical surveillance requirements
The above resources will help to train you to be the trainer. In addition to the OSHA required training materials, your LSO kit includes some additional tools to make your day-to-day job easier as the LSO. The following supplemental tools are enclosed:
Hard copy and electronic version of the Laser Safety Training PowerPoint document (for new and existing employees)
Training Course & Exam
Compliance Certifications
New Employee Training Record control document
This will most likely be a part time job for you, and it shouldn't take up too much of your time now that you have all of the resources you need.
How we can help
Get started today by enrolling your company. Select the LSO Course or Kit Bundle that meets your needs– Industrial, Medical/Healthcare or Cosmetic– to get the laser safety training kit to establish your workplace laser safety program. We are here to answer any questions. Just email us at info@lasersafetycertification.com or check out our FAQ section for answers to common questions.