Laser Therapeutic Treatment Growth in the Veterinary Medicine Application Market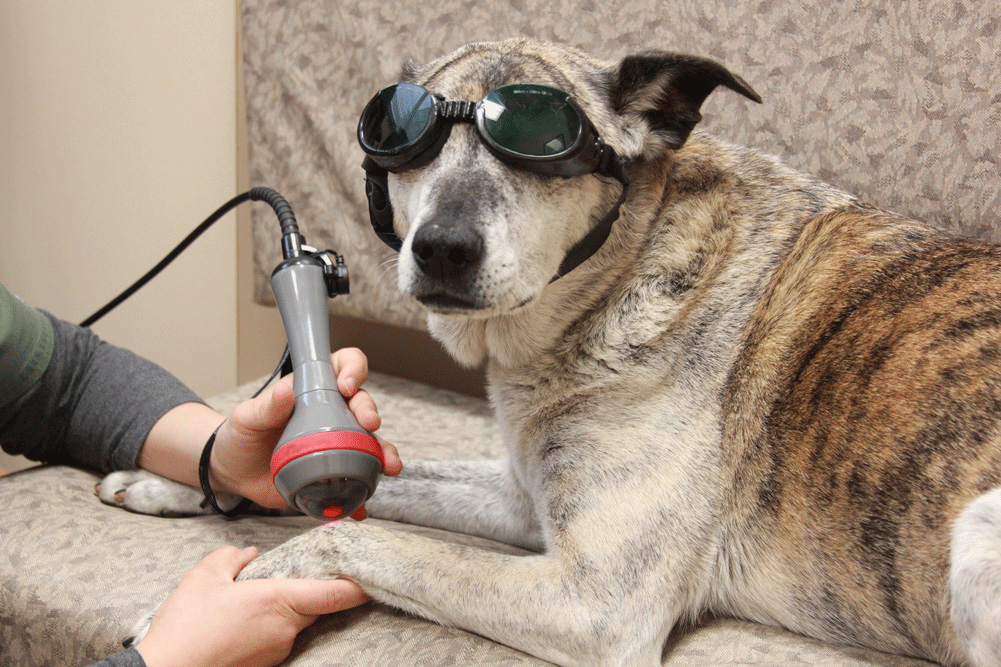 Worldwide Veterinary Laser Market Growth
Multiple market studies of the veterinary medicine laser therapeutic market predict it will grow at a cumulative annual growth rate (CAGR) of 9-10% throughout this decade. The adoption of therapeutic lasers in veterinary practice has grown with expanding clinical applications. The success of laser therapy on humans has created a growing acceptance of veterinary uses of therapeutic and surgical lasers for rehabilitation and for more comfortable procedures. Increased pet ownership and rising spending on pets around the world is driving this market growth.
From Future Market Insights: "Global demand for Veterinary Laser products is projected to grow 9.9% CAGR from 2022 to 2028 with an estimated value of USD 336.5 million by 2028…" [1]
From Data Bridge Market Research: "Veterinary Lasers Market is expected to grow at a CAGR of 10.35% and is anticipated to reach USD 382.4 million by 2029…" [2]
The Future Market Insights study [1] includes several other veterinary market metrics to keep in mind:
The current worldwide veterinary laser market was worth USD 173.3 million in 2021.
The global veterinary laser market is just a small share (0.4%) of the USD 45.4 billion animal health market globally in 2021.
The US is a key market for this growth, comprising 68.8% of the North American market.
A deeper look at these numbers shows North America with a 27.8% share of the worldwide market. This allows an approximation of the US veterinary market share for laser therapeutics at slightly more than 19% of this world market or a future market more than USD 65 million. Class 3 laser usage is expected to lead the growth due to its inherited safety and forecast usage in pet surgeries.
Low-level Laser Therapy Treatment Growth
With virtually no side effects, low-level laser therapy treatments are gaining popularity in veterinary medicine:
Advantages include reducing recovery time and other risks associated with surgery.
Clinical benefits include relieving pain, controlling inflammation and accelerated wound healing.
Growing awareness of pet care options including availability of surgeries and therapeutics is bolstering the market growth.
There are several common challenges veterinary providers need to overcome to take advantage of this market growth opportunity:
The general high costs of both surgeries and veterinary laser equipment.
The pandemic produced a decline in the workforce in many countries, as well as supply chain interruptions in related equipment and supplies.
Other less obvious challenges are a shortage of skilled professionals and availability of reimbursement policies.
We can help!
At Laser Safety Certification, we have Healthcare Laser Safety courses and Healthcare Laser Safety Officer certification programs for your veterinary team. We want to help both protect your staff as well as certify you to safely provide services for your customers and their pets.
We have laser safety certification courses for Veterinary Healthcare laser users. We also have Laser Safety Officer certification courses to help organize your company laser safety program. We base this training on the current OSHA Technical Manual sections that apply to laser hazards in healthcare environments. We can also provide laser safety kits and bundles to help your LSO administer your laser safety program protecting your team as well as your customers.
For more information about veterinary laser safety, check out our courses for Healthcare Laser Safety and Healthcare LSO certification today. We also have an FAQ section with common answers about our courses, certification options and kit offerings for your LSO to build your own safety program. Get started today by enrolling your company. You can always email us at info@lasersafetycertification.com if you have any questions.
Sources
[1] Future Market Insights report, December 2021: https://www.futuremarketinsights.com/reports/veterinary-lasers-market
[2] Data Bridge Market Research report, March 2022: https://www.databridgemarketresearch.com/reports/global-veterinary-lasers-market
Article, May 2021, includes discussion of appropriate laser types and power levels: https://www.veterinarypracticenews.com/lasers-may-2021/
Article, May 2020, includes therapeutic dosage discussion: https://www.heraldopenaccess.us/openaccess/laser-therapy-and-its-potential-application-in-veterinary-practice-a-review