Using Lasers to Save Art?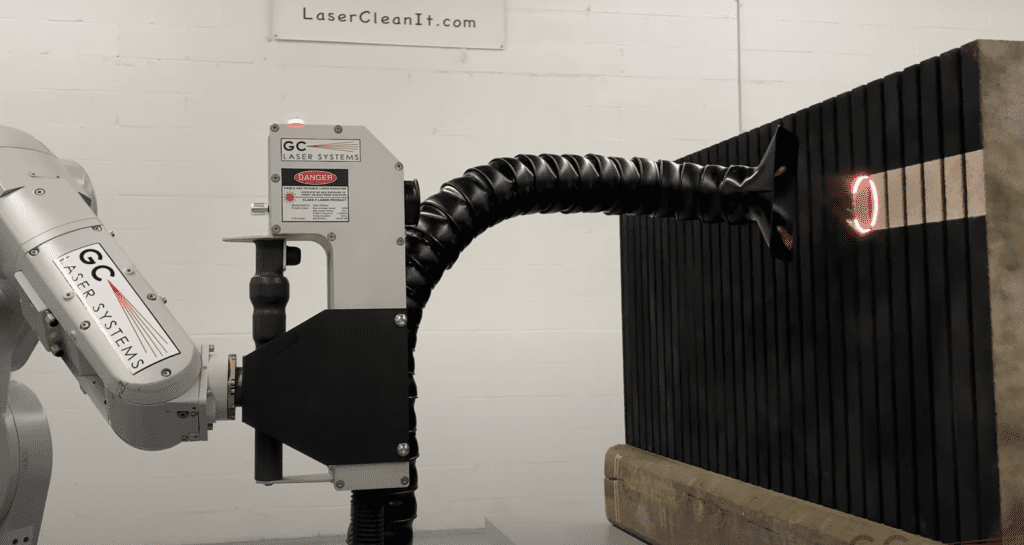 Remember the huge tragic fire at Notre Dame Cathedral in Paris on April 15, 2019? Well French officials are considering an innovative method of using laser ablation to remove soot and ash from the centuries old limestone. Chicago-based art restoration expert Bartosz Dajnowski invented the technique, which his company, GC Laser Systems, tested inside Notre Dame last month. The following video from GC Laser Systems [1] highlights their restoration process.
Dajnowski's team also used this laser cleaning technique to clean the U.S. Supreme Court Building and the iconic lions in front of the NY Public Library.
Dajnowski and his team calibrate the laser to attack the affected areas so that the excited dirt and soot molecules vaporize off the surface when hit by the laser pulse. They also use a patent-pending fume capture system for contamination of the debris release from the treated surfaces.
The use of lasers in art restoration is a growing trend and although it has some limitations, it appears to bring some hope that there will once again be tourists in Notre Dame by French President Macron's deadline of 2024.
For more on laser safety
Industrial laser usage requires safety training for staff and the workplace or site. We can get you started today at Laser Safety Certification. The first step is to enroll your company.  Select the basic Laser Safety Course, Laser Safety Officer (LSO) Course or Kit Bundle that meets your needs– Industrial, Medical/Healthcare or Cosmetic– to get the laser safety training kit to establish your workplace laser safety program.  We are here to answer any questions.  Just email us at info@lasersafetycertification.com or check out our FAQ section for answers to common questions.
Sources
[1] GC Laser Systems YouTube channel: https://youtu.be/I09-JU4vsf0