Medical Laser Safety Advancement as a Laser Safety Officer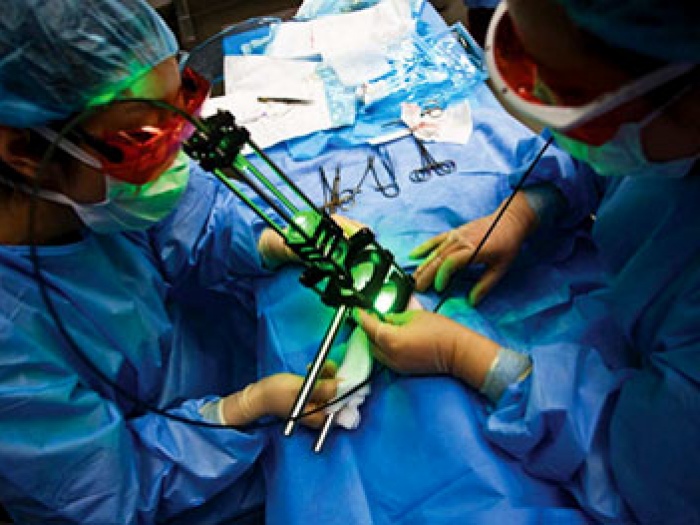 Each year, advancements in medical laser applications allow physicians to perform a more diverse range of procedures quicker, to cutting down on lengthy patient hospital stays.  New surgical and laser technology is one of the easier ways for hospitals to realize improved revenue and attract more patients.
Laser Safety Program
The challenge is, the advancement of surgical technology has come with a parallel rise in risk, patient incidents, and litigation. So much so that it continues to draw attention from the highest federal regulatory bodies. Initially, hospitals responded to these challenges by putting in place recommended structures – such as Laser Safety Committees, Laser Safety Program Policy and Procedure Documents, Equipment Cleaning Processes, and Equipment Maintenance and Testing Processes. However, one of the most pressing needs within facilities relates to compliance with the American National Standards Institute ANSI Z136.3 Standard for "Safe Use of Lasers in Health Care." Every facility that uses a medical or aesthetic laser must establish a formal Laser Safety Program that is documented and managed by an appointed Laser Safety Officer (LSO). The standard applies to all patient care cases in which a laser is used, regardless of whether the laser system is owned, borrowed, or rented. That is to say, a medical laser vendor does not act as the health care facility's LSO simply because the vendor takes on the responsibility of creating a laser-safe environment during a specific case. The facility must still establish a laser safety program, designated LSO, and other responsibilities associated with medical laser usage.
Risks without a designated Laser Safety Officer
Without a designated LSO, the facility, laser operator, laser user, and patient are exposed to a number of risks, including:
Administrative and regulatory penalties
Lawsuits and litigation
Loss of credentialing
Injury to patients and staff
Damage to credibility and reputation
To illustrate the risks, in a 2013 case, a patient was awarded $30 million injury from a fire started by a laser the surgeon was using to remove polyps from the patient's throat.  This was an event that would have been completely avoidable had certain precautions been implemented. The outcome of this litigation is not to say all cases will result in such high damages, but it does illustrate the potential risks that facilities and clinicians face if their laser safety program is not up to standards.
Importance of a dedicated Laser Safety Officer
Having a dedicated medical laser safety officer with proper training and experience to monitor and oversee the control of laser hazards can mitigate or entirely avoid these issues, potentially preventing tens of thousands, if not millions, of dollars in damages.
One example of the importance of having a dedicated LSO relates to a recent update to the OSHA guidelines addressing the circumstances in which a dedicated laser operator is required. The new "Energy-Generating Devices" section of the 2017 and 2018 OSHA Guidelines for Perioperative Practice states that a laser operator is to have no competing responsibilities in the operating room and should have their sole focus be on the laser during a case.
This new section of the OSHA guidelines means any Surgical Laser Program that utilizes a staff member with other competing responsibilities to operate the controls of a laser is out of compliance in many circumstances with the OSHA Guidelines, and therefore subject to the risk of legal implications.  Compliance in this area is critical.
How we can help
Get compliant today with our laser safety programs described here.
For more information about medical laser safety, check out our courses for Healthcare Laser Safety and Healthcare LSO certification today. We also have an FAQ section with common answers about our courses, certification options and kit offerings for your LSO to build your own safety program.
Get started today by enrolling your company.  Select the LSO certification course or Kit Bundle that meets your needs– Medical/Healthcare or Cosmetic– to get the laser safety officer training kit to establish your workplace laser safety program.  We are here to answer any questions; just email us at info@lasersafetycertification.com.