Safe Working Conditions in the Age of COVID-19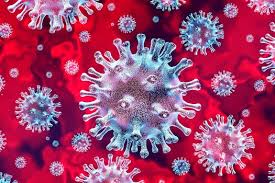 As you know, we take safety seriously. Our laser safety courses enable OSHA compliance and promote safety awareness for your entire staff. We're always honored when great companies want to use our certification.
With the outbreak of COVID-19, a respiratory disease caused by the virus, safety supervisors, managers and all employees are dealing with a totally new set of safety challenges. If you work with lasers, you can't do it from the safety of your home.
Updated Vigilance
Dealing with this new safety issue requires vigilance in the use of protective measures such as:
Proper use of Personal Protective Equipment (PPE)
Social distancing
Staying home from work if any of the symptoms appear: cough, fever, shortness of breath, problems breathing, etc.
For a complete list of COVID-19 symptoms, please visit the U.S. Centers for Disease Control and Prevention (CDC) website.
Safe Working Conditions
While federal authorities encourage social distancing and mask wearing, workplaces must have safe working conditions. Companies must work to reduce employee exposure to the Coronavirus. Here are some tips:
Tip 1: Have an infectious disease preparedness and response plan in place using CDC, federal, state and local health authority guidelines.
Tip 2: Implement infection prevention measures such as period hand washing, social distancing, mask wearing, and requiring sick employees to stay home and quarantine.
Tip 3: Educate and enforce the use of proper PPE in addition to laser safety protocols.
Stay safe and on the job
From all of us at Laser Safety Certification, stay safe and on the job! We wish you continued success, prosperity and safety!
If you are interested in Laser Safety training and certification for your work place, please look at our on-line and easy to use certification courses for both base laser safety and also for Laser Safety Officer certification. Our FAQ section has common answers about our courses, certification options and kit offerings. Get started now for medical laser safety. It's easy and our courses are on-line for you to use at your own speed.
Get Started Now by registering your company and enrolling students in the appropriate course.