Try Our New Laser Safety Certification Video Course Options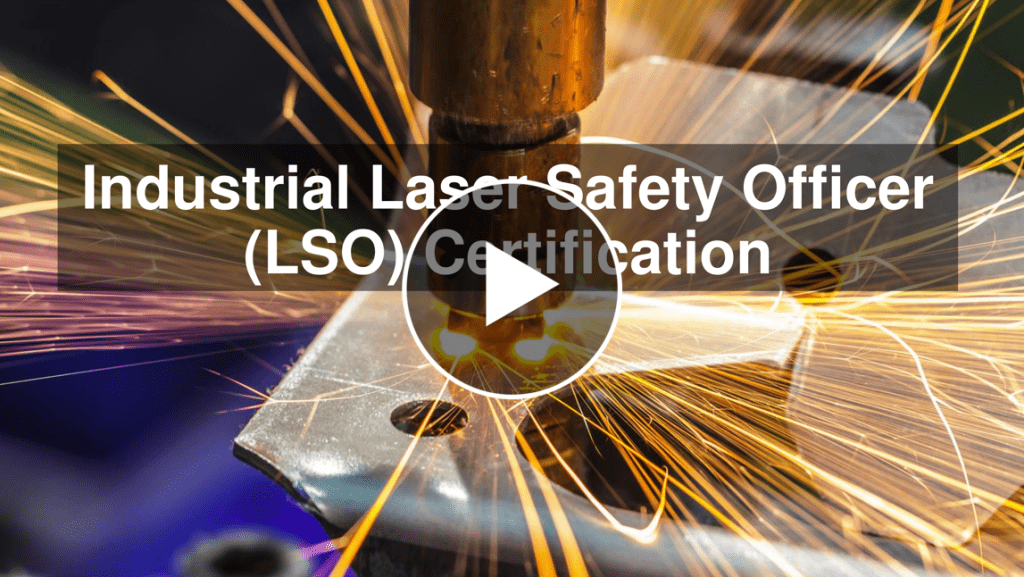 Laser Safety Certification has added new video certification course options for all industries.
We now have video options for both the Laser Safety Officer and Operator/Technician courses of each. And our popular Laser Safety Kit bundles also now come with an option to include the related video LSO course and still have a significant savings over buying the course and kit separately.
Why choose Video Learning options?
Video learning courses can provide an easier path to comprehension using a more immersive approach combining voice, images and text. They are frequently a more effective way to communicate ideas and messages to an audience. They are more engaging and dynamic, and use multiple senses to keep viewers interested.
Video learning can convey complex concepts in an easy-to-understand manner. It can also provide visual and audio stimulation to add to the textual comprehension. Videos are often more memorable than text-based content, and they can create a sense of connection with many viewers. The visual aides used in video learning can simplify complex ideas in ways that captivate and engage the audience. This can make them more memorable that test-based content because the student has more interaction.
Are the Video Course versions different?
What is different between our traditional (or written) courses and the new video courses?
The curriculum content and exams are exactly the same and provide you with the same certification curriculum. What is different is how the information is presented. The student can control the playback speed and can also easily move back and forth to review or repeat a section for better comprehension.
You now have the option to select what form of online training is most applicable to you. You can choose our more traditional written course presentations or new video learning options that are more interactive and immersive.
Video course previews
Seeing is sometimes better than explaining, so we have provide short previews of each video certification course so you can sample their presentation before you select them. And the introduction we have provided also gives a little overview of the course organization and curriculum outline.
Industrial Laser Safety Video Certification Intro
Healthcare Laser Safety Video Certification Intro
Cosmetic Laser Safety Video Certification Intro
Have you missed out?
Is it time for you to recertify? We recommend recertifying your laser safety compliance every three years so you stay up to date.
Have you previously used one or our older courses and want to upgrade to the new video version?
We can help you with all of these issues. Please reach out to us to discuss recertification options and how to upgrade. We want you, your staff, your customers and your clients to be safe around lasers today.
Reach out us via email at info@lasersafetycertification.com for any of these options. Use the pages above you want more information how we can help your business use lasers safely while protecting your employees and your customers. If you are not a current customer, click here to enroll your company to get started today. Or check out our FAQ section with common answers about our courses, certification options and kit offerings.